WELCOME TO ABCDYSLEXIA.COM
"IN JUST A FEW DAYS YOU WILL SEE RESULTS IN READING! *"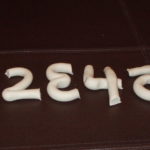 Dyslexic people are visual, multi-dimensional thinkers. We are intuitive and highly creative, and excel at hands-on learning. Because we think in pictures, it is sometimes hard for us to understand letters, numbers, symbols, and written words. However, we can learn to read, write and study efficiently when we use methods geared to our unique learning style.
ABC Dyslexia Correction Center specializes in the rapid improvement and correction of issues with reading, math and attention focus in dylexic individuals, by instituting the Davis Dyslexia Correction ® Program.
---
THE DAVIS THEORIES
The Davis theories and procedures were developed through trial and error by a dyslexic, not to explain the nature of the problem, but to discover how
it could be corrected. Since 1982 thousands of people from around the world have completed the Davis Dyslexia Correction ® Program, with a 97% success rate.
This program is designed to be concentrated into a one-week 30 hour time frame and is for the purpose of dyslexia correction-not long-term tutoring. We provide the one-week intensive program and then recommend that the student continue to work with a tutor (if necessary) until the appropriate grade level has been achieved. The program is appropriate for children over the age of seven and adults. In just a few days you will see results in reading!!